5 Popular Fall Trends for your Home
Sep 08, 2021
Share this post:
---
Cassidy Fox, Decor and Design Specialist
This fall you may be looking to re-do a space completely or enhance a space you already love. Whichever category you ~fall~ into, I hope you find inspiration with us.
Natural Looks
Natural materials like wicker chairs and tables along with woven baskets add great texture to a space and keep the weight of the room light.
These neutral pieces are easy to place in any room, but also help bring a new texture or mood. Baskets, tables and chairs are also very practical and useable. These are pieces you can move around, add or remove from any space. Since the pieces are so versatile it's a great buy to enhance any room.
Pop of Color
Don't be afraid to go bold with your color! Add a decorative pillow, paint a wall, purchase a statement chair- the options are limitless. When dealing with color be sure to reference the color wheel. This tool will help you determine the relationship between colors. For example, colors directly opposite one another on the wheel are called contrasting or complementary colors. For example blue and orange are found on opposite sides of the wheel so they are contrasting.
Also consider the 60/30/10+S formula. 60% of the room (your walls, floor and big furniture) should be in one or two main neutral colors. 30% of the room should be a subtle color that uplifts the main colors. The remaining 10% is your one or two accent colors. The S is your black detail. Black will help bring out those accents.
Pro Tip: If you're looking to re-do an entire space or wanting to change the palette of your home visit Coolors. I use this free website when I design for their beautiful combinations and usability.
Contrast
Contrast is the arrangement of opposite elements like bright and dark, rough and smooth, heavy and light, straight and curved. To contrast properly, place the contrasting items close together so the difference is even more apparent. To be sure your pieces will coordinate even though they contrast, find a common denominator that will unify them. The most noticeable contrast to the eye is color.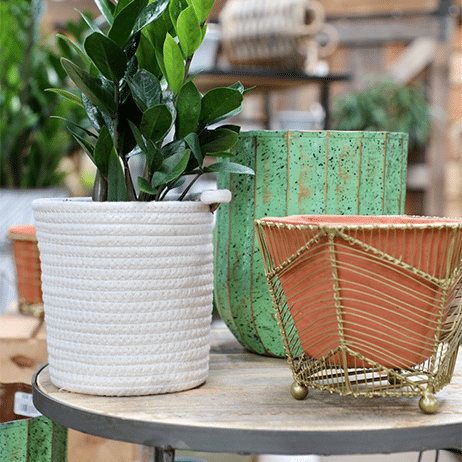 Lighting
Natural light has been increasing in popularity, so open those blinds and let it shine! But as Fall rolls around, the sun isn't as dependent, especially in those north facing rooms. That's where interior lightening comes to play.
Lighting helps us draw attention to parts of the room we love- placing a lamp over a chair and table will accentuate that vignette and the things around it. Don't love a messy corner of the office? Place a lamp on the opposite side to remove attention!
Lighting also is necessary for room function and feel. You want people to feel comfortable in your space, normally that means lighting it appropriately. Dimly lit rooms can lead to eyestrain or tiredness if the room is meant to be a place of work and focus.
Choose lighting for its function of the space, not just its aesthetic. There are three types of lighting: direct, diffused and indirect. Direct light is a directed beam. Diffused light is filtered through a shade. Indirect light is reflected.
Greenery
Obviously Colonial is a garden, we love to recommend plants for your home! There are plenty of options for those who have a green thumb… or those who don't.
If you prefer live material, propagation tubes are increasing in popularity. Propagation is easy maintenance too. Simply stick a cutting in water and watch roots begin to grow! This décor accent brings greenery into the room with ease.
For less maintenance and a different look, dried or pressed flowers greens and flowers are an upcoming trend. Place a bouquet of your summer blooms in a vase to present new color and texture to your space. If you're interested in doing this yourself, keep an eye out on our events- a dried and pressing class is coming soon!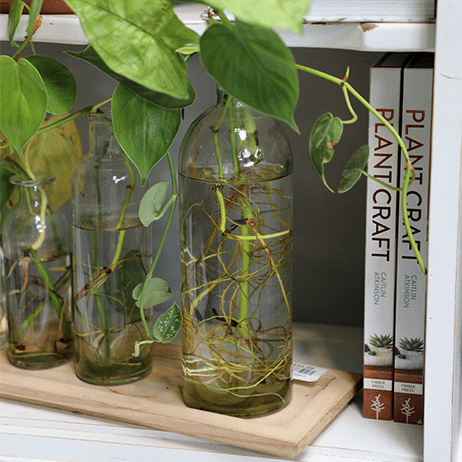 I hope you find yourself in these new fall designs. Enjoy decorating and playing with your space!