RETHINK YOUR OUTDOOR SPACE
At Colonial Gardens we believe in creating unique, sustainable, and bio-diverse landscapes that celebrate our region's subtle and ever-changing natural beauty.
It all starts with DESIGN…
Our landscape design professionals will create a custom design based on your style, your needs, and your properties unique characteristics.
Consultation scheduling
Begin the process by scheduling a 1-hour design consultation. Our professional designer will meet with you at your property to discuss your project and evaluate your site's conditions including accessibility, grade, and drainage.
Consultation fee: $150
Solution
Within 2 weeks of the consultation, the designer will present you with a scope of work listing the key features to be included in your design and the total cost to produce the design.
Design fee: $110 / hour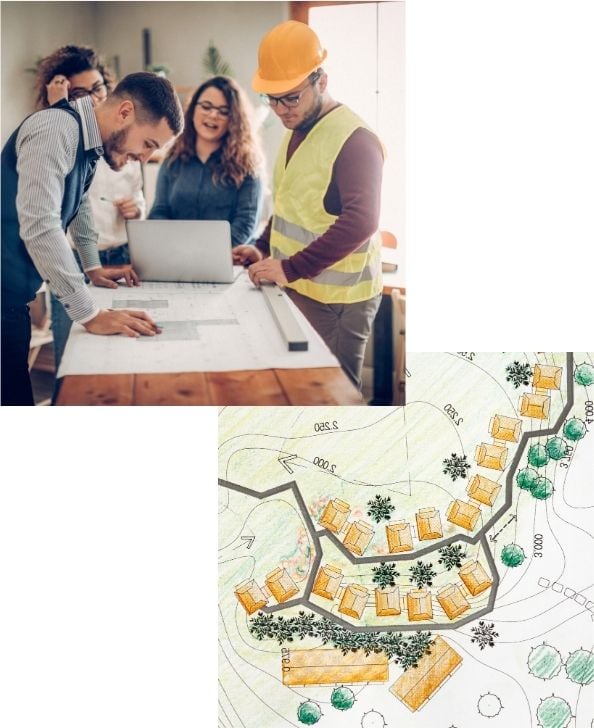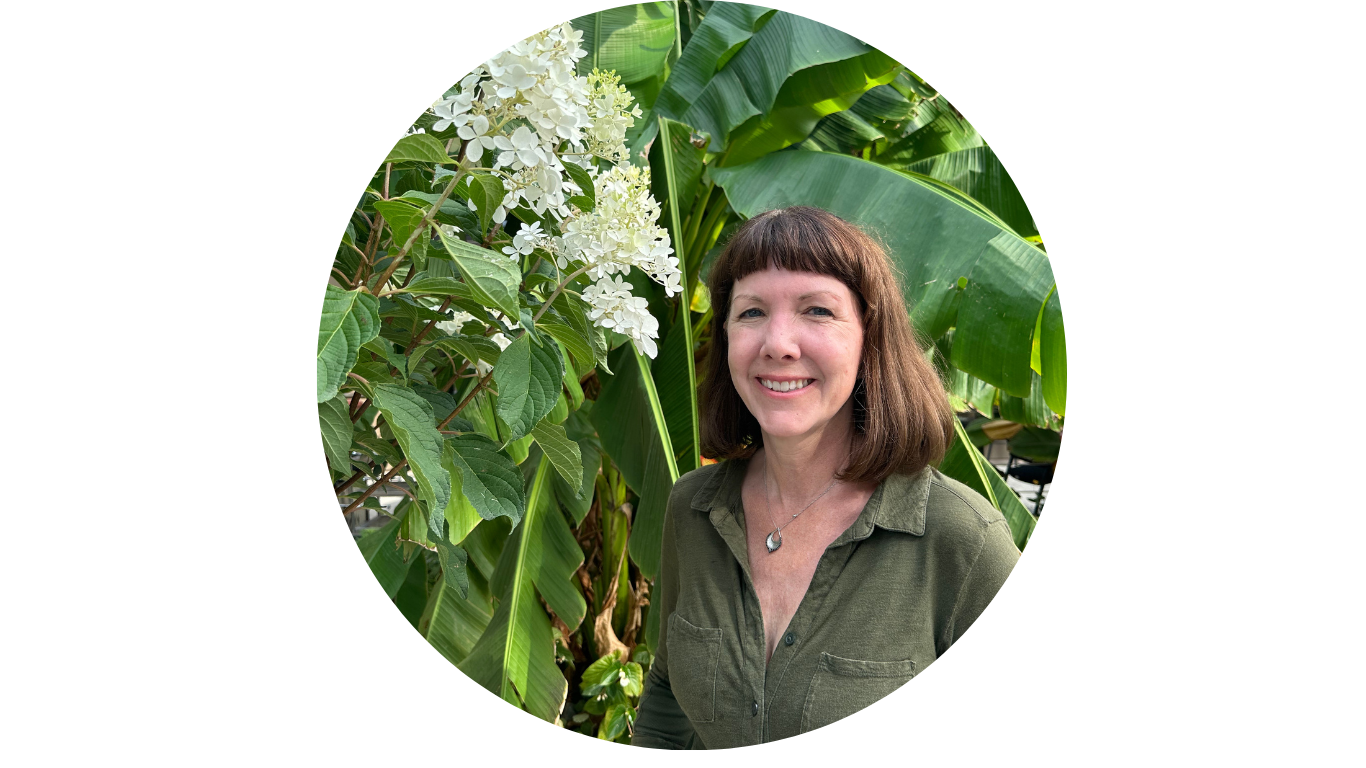 Amy Slaybaugh
Lead Landscape Designer
Amy has 15+ years of experience in the landscaping industry. Before she was a designer, Amy spent many years managing a landscape maintenance department where she learned firsthand which plants work best in our environment over the long term. She has a passion for good design and putting the right plant in the right place. She believes in listening closely to her clients' wants and needs, pairing those with her knowledge of plants and design, to achieve a garden that will thrive and entice her clients to spend time in nature. "I want my clients to love their gardens so much that they cherish every moment they get to spend in them."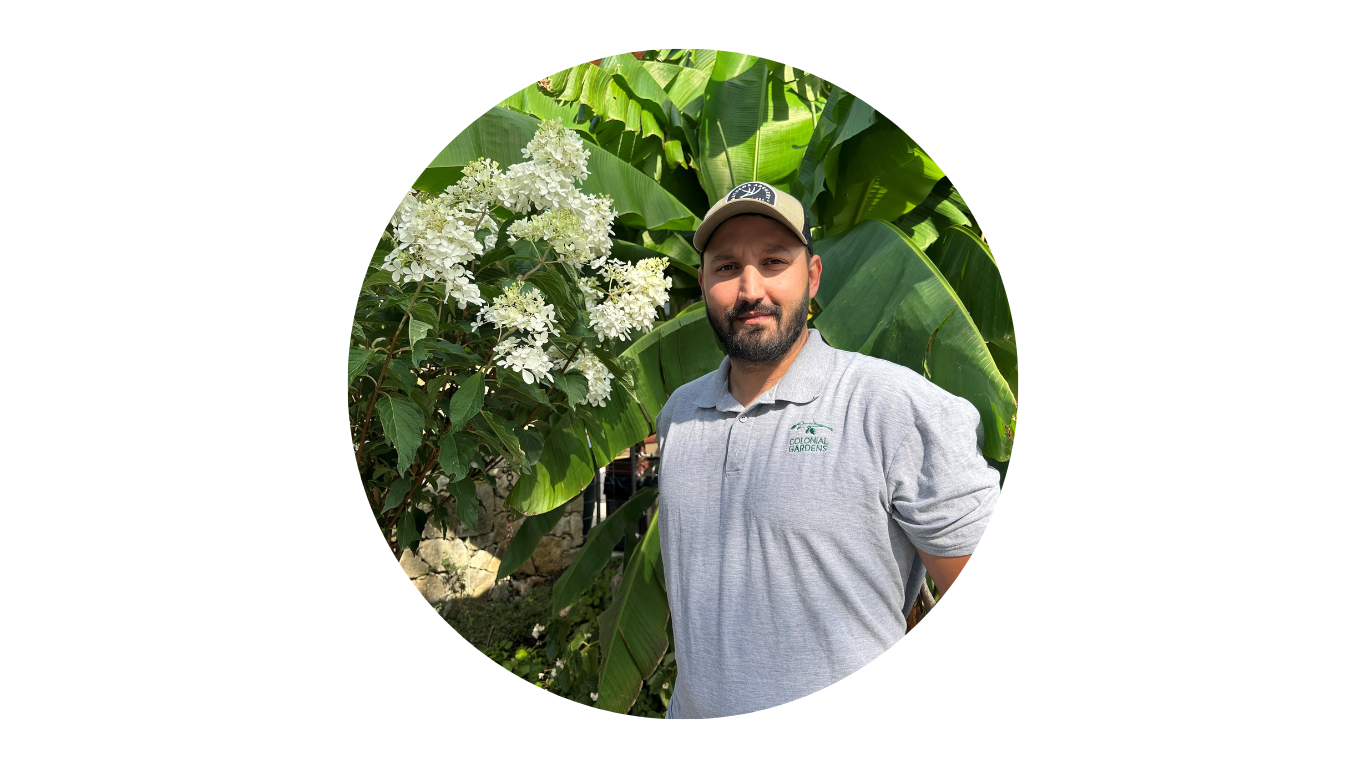 Dan Tipton
Services Manager
Dan started his career with Colonial Gardens in the Hardscapes department. He quickly moved up to his current position of managing our services department. He is responsible for our teams that perform activities related to both our nursery and hardscapes departments. Under Dan's leadership our teams install, deliver, design, and build landscapes. Dan's primary focus is on building and retaining customer relationships. He is always willing to go the extra step in ensuring the overall customer experience. He has a passion for conservation and believes in giving more than taking from the land.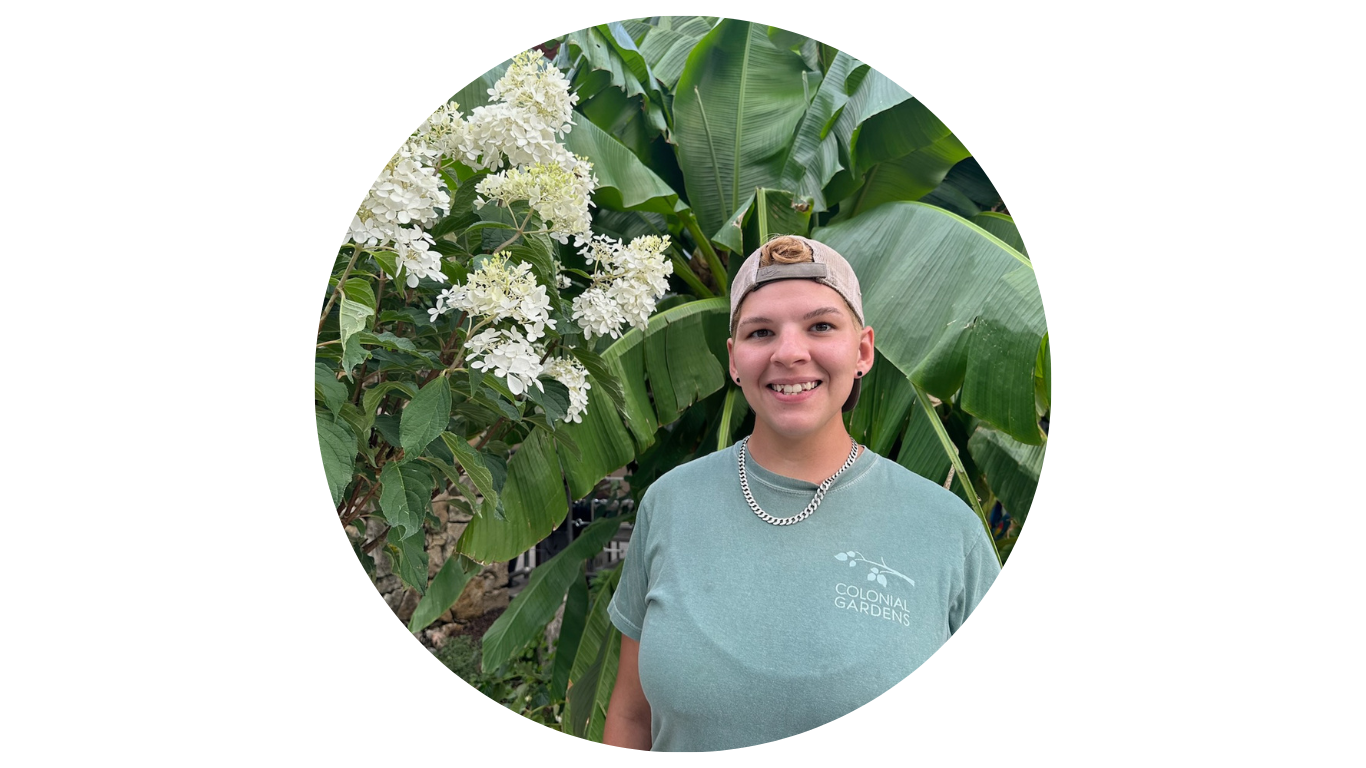 Jay Pirtle
Associate Designer
Julia, known as Jay, recently graduated from Oklahoma State University with a degree in public horticulture. Her passion is for native and edible plants. She loves working with clients to create an outdoor space where memories can be formed for years to come. "Landscapes can be so important to our comfort and wellbeing, whether you're walking out the door or coming home after a long day, a good landscape can add some much-needed beauty to our mundane lives.